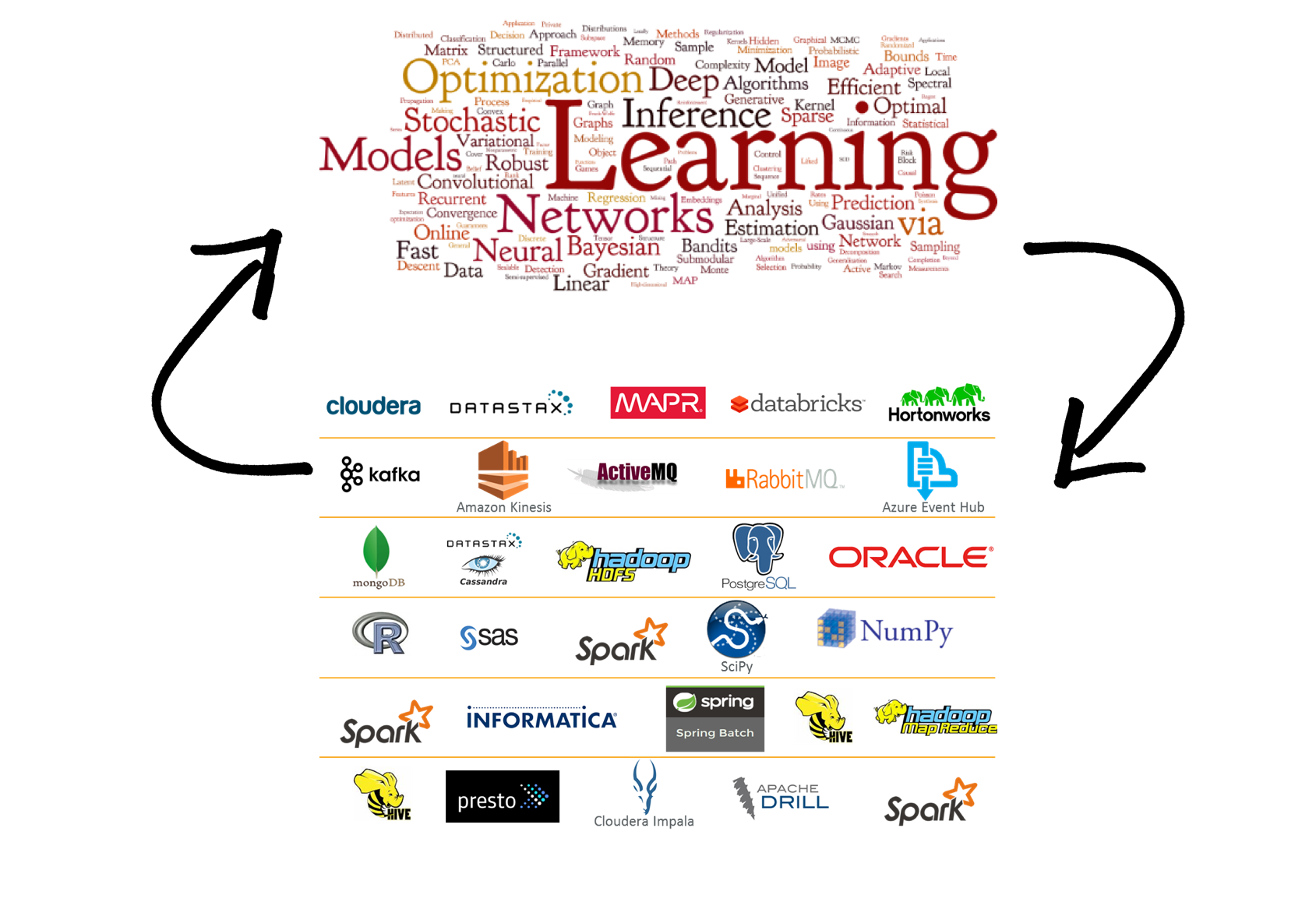 WHAT WE DO.
AI. Machine Learning. Big Data.
We work with innovative companies solving interesting problems. Experts in developing bespoke solutions using cutting edge data science techniques that are implemented on state-of-the-art big data technologies.
Classification, Clustering, Regression, Sentiment Analysis, Supervised Learning, Unsupervised Learning, Bayesian Statistics, Deep Learning, Predictive Analytics, Natural Language Processing (NLP) are some of the common techniques in our Data Science Toolkit.
Our solutions are built on best-of-the-breed open-source big-data technologies such as Spark, Hadoop, Cassandra, Hive, Hbase, Flink, Storm, Elastic Search, AWS.
OUR TEAM.
We are a team of enthusiastic engineers and data scientists with diverse backgrounds.
Our methodology to problem solving is driven by our primal belief that teams with diverse perspectives and experiences can solve complex problems with truly innovative solutions. Our team has more than 25 years of experience in working with Fortune 500 companies on Complex Enterprise Applications. Our success is the result of constant innovation in our problem solving and engineering processes. We're always seeking result-focused, innovative individuals with solid quantitative background and a good business understanding. We embrace differences in a collegial atmosphere and celebrate our successes as a team!